Bioproof : Green materials for rubber industry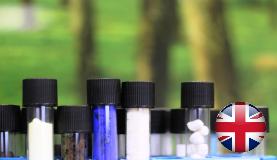 TRAINING SESSIONS
- from the 17th of November 2020 to the 16th of December 2022
- from the 18th of May 2021 to the 16th of June 2023
- from the 16th of November 2021 to the 15th of December 2023
ABOUT THE COURSE
Based on the results recorded as part of the evaluation program for recycled products and bio-sourced materials, IFOCA offers a summary on green materials in the rubber industry: issues and perspectives, recycling processes, organic materials -reduced or recycled, green formulation.
Prerequisites
Engineers and technicians of R&D, BE and Quality departments of polymer users and transformers.
This course requires basic knowledge of polymers, rubbers and their implementation.
PROGRAM
Week 1 : From fossil origin raw materials to biosourced or recycled materials
The issues of the Bioproof evaluation program. Focus on natural rubber.
Week 2 : Recycled products
Processes and use - Focus on recycled carbon blacks.
Week 3 : Bio-based materials
Plasticizers and additives - Green formulation.
Designers

Martin Herblot
PHD engineer


Bruno Muret
Directeur Economie et Communication SNCP

FAQ
How long is the training?
This training requires 2 to 3 hours of work per week, over 4 weeks. You can do the training at your own pace and according to your existing knowledge until the announced date of closing. No report can be taken into account! Access to training is only guaranteed for 1 month.
How can I pay for my registration?
2 specific cases:
- You do the training for personnal use or outside your company training plan:you can directly pay for your training online by following the link in your activation email. Your registration will be effective the following days.
- You want to follow a SPOC as part of your company training plan : Just address your registration form to: contact@ifoca.themoocagency.com and a training agreement will be established for your company. You can register until a 10 days deadline after the start of the session. Beyond that, we will recommend that you register for the next scheduled session.
May I contact the course team?
Yes,you can directly contact our technical support via contact@ifoca.themoocagency.com by specifying the course and the nature of the requirement.